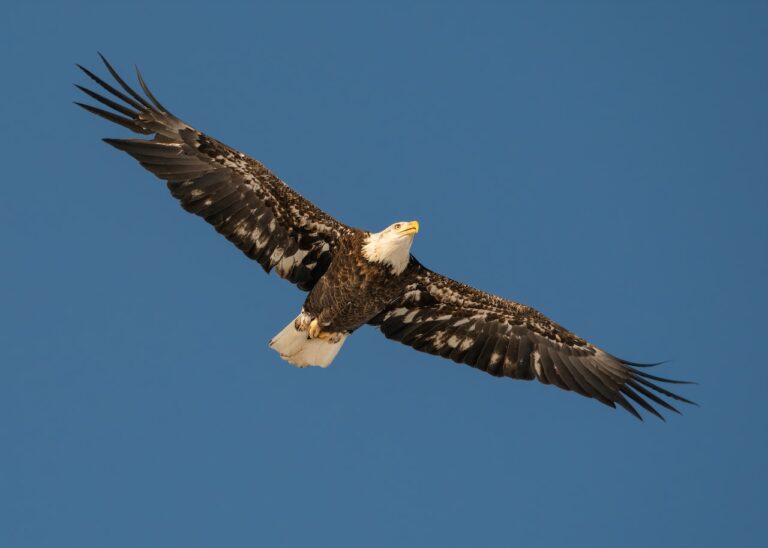 "If you want to change your life you have to raise your standards." Tony Robbins
"Raise your standards to create change." Anonymous
"Key to success? Change the status quo. Raise your standards." Anonymous
"Never apologize for having high standards. People who really want to be in your life will rise up to meet them." Anonymous
"Raise your standards and the universe will meet you there." Anonymous
"Never lower your standards to fit in with other people." Anonymous
"Celebrate what you've accomplished, but raise the bar a little higher each time you succeed" Mia Hamm
"We only get what we believe that we deserve. Raise the bar, raise your standards and you will receive a better outcome." Joel Brown
"I don't think we have any choice. I think we have an obligation to change the rules, to raise the bar, to play a different game, and to play it better than anyone has any right to believe is possible." Seth Godin
"Give yourself another chance to make your dream a reality. Don't allow a delay to become a denial. Raise the bar on yourself, increase your determination, and explode your drive. You will fail your way to success. Everything you experience can be used to grow through…not just to go through. Make your dream happen! You deserve!" Les Brown
"Set the standard! Stop expecting others to show you love, acceptance, commitment, & respect when you don't even show that to yourself." Steve Maraboli
Courtesy:
https://www.awakenthegreatnesswithin.com/18-inspirational-quotes-on-raising-your-standards/
https://www.azquotes.com/quotes/topics/raising-the-bar.html
https://www.goodreads.com/quotes/tag/standard
The beginning and start of any year presents the chance to start afresh and revisit our goals and commitments. Most of us hit the new year running without taking time to reflect on how we would like the new year to pan out.
It's not too late to get the year started on the right note. This brings me to the issue of raising our own personal standards and expectations of ourselves. We do not need to set unrealistic expectations. Dream big but start small. We climb mountains one step at a time.
Deep down we always know what we can achieve if pushed to the wall. Getting outside our comfort zones is what changes us for the better in the long run. That stretch helps us get to new heights we thought we could not achieve.
That's the challenge for 2023. Let's work to raise our personal bar and standards. It may amaze you that it's not as difficult as you thought it would be.
I will use a real-life example of an individual who has raised the bar and achieved much in life. For purposes of identity protection, I will call her Jane. Jane started as lab technician and had the lowest certification grade in that area.
Her key goal was to emulate my dad and rise to his position. She knew she had to get a better education and raise her standards to get to my father's level. Under the mentorship, guidance and tutelage of my late father she got a Doctorate PHD degree in a period of 20 years.
In this period of time she raised a family with her husband and just kept on working hard at it, one day at a time. Her life story is an inspiration to many individuals of all walks of life. Just putting your head down daily and doing what it takes can make you go places. I have witnessed this phenomenon everywhere.
Many modern-day heroes we would like to emulate started from nowhere and eventually achieved their life dreams and goals. They were focused on the 'PROCESS' not the results.
The heroes you look up to all have one thing in common they make sure they 'DO THE WORK'. They do not shirk responsibility and always aim to ensure the right things get carried out at the right time no matter what happens.
That's the common thread that runs through their lives. They keep on perfecting the 'PROCESS' in their lives. They are willing students who want to test and get results. They have a lifelong curiosity and hunger in them that makes them strive to perfect their lives.
Three keys to unlock your potential this year
Humility
One key virtue we all need to adopt as we always start the year is the virtue of humility. We need to acknowledge both our successes and failures in the previous year and learn from them.
The humble students who apply themselves are the ones who usually go further in their endeavors. Once we placate our egos and pride and admit we still have a lot to learn each and every day, then we can experience growth in our lives.
Pride always comes before a fall. We have heard of closed systems and open systems. The breakfast of champions is FEED BACK. When we close our minds to feedback we generally detoriate. Our skill levels fall and our overall view becomes smaller and narrower.
Organizations call it 360-degree feedback. Getting a personal coach and mentor is a great thing to adopt. The next best thing is to surround ourselves with the thoughts and ideas of the great legends. These are contained in books, podcasts and videos that are now widely available in the internet.
The humility to get feedback and learn is very important in our lives. Stay humble and continue learning. Look and study where results are great something good is been cooked in that kitchen. Ask the chef what is the recipe and let them teach you.
,
Sharpening the Saw
'The 7 habits of very effective people' by the late Steve Covey is a seminal work that will always be relevant in the decades and centuries to come. One key message in this book is the need to always 'SHARPEN THE SAW'.
The key message is to always keep updating and upgrading our skill sets. Coupled with humility the best of the best always keep on sharpening the saw and always learning. They never tire of improving their knowledge, applying new skills, innovating and getting to the top of their game
They understand the world is always changing and to keep up with change we also need to update our own skill sets. Dedicate time to sharpen the saw daily.
Enjoy the Process and keep healthy
We all have a finite time on the earth. Make time to also make new connections and have at least one to three new experiences this year. We have heard the adage, 'Work and no play makes Jack a dull boy' take it seriously we need to exercise and move.
Take that walk outdoors, reconnect with nature, greet your neighbors, listen to that new song. Go out and enjoy a garden with fresh flowers. Go and smell the earth after a short burst of rain. Smell that freshly cut grass.
These simple things make us alive and give us the energy to continue moving ahead. Key in this process is to watch our health and keep a good diet. Look at avoiding fried foods wherever possible. Get the right level of vegetables, fruits and proteins ingested in your diet.
Exercise as much as you possibly can. No need to subscribe to expensive gyms just take simple walks and do simple stretches wherever you can. Keep it simple and enjoy your year.
The Japanese 'Kaizen' philosophy is a very practical approach to life. Always keep on improving. Keep waste in our lives minimal and adopt a lean approach to life as well
Toyota
Important Quote
'In Toyota we always used the saying, "You never measure yourself from where you were, only measure yourself from where you should be." Often management members tend to look at where they have come from and become satisfied; it is this process of always understanding the gap to the ideal situation that makes clear the opportunity for continuous improvement. '
Keep your big dreams and projects in front of you. Stay hungry and improve. What is your ideal situation? Are you getting there? This is what drives champions they are always striving to get better.
Toyota is the largest auto maker in the world. It did not achieve this position overnight but by continuous improvement over decades. This philosophy of constant improvement has helped them corner the global market and stay in the number one docket for decades as well.
The first two months in the year should be dedicated to re-read the classics. Speed reading and summarization is helpful here. There are lots of books but there are impact books in the key areas of life. Here are my choices in each area.
You are free to make your own choices in different areas. In the mindset and business area I propose more books because all greatness starts from the mind. Also running and having a successful business impacts our lives in more ways than we can imagine.
Here we go below:
Spiritual
Bible
Mindset and Keystone Habits
The 7 Habits of very effective people – Steve Covey
Awaken the Giant Within: How to take immediate control of your mental, emotional, physical and financial destiny – Anthony Robbins
Tools of Titans – Tim Ferris
Tribe of Mentors: Short Life Advice from the Best in the World – Tim Ferris
Mastery- Robert Greene
Relentless: From Good to Great to Unstoppable – Tim S Grover
The Magic of Thinking Big – David J Schwartz
The Compound Effect – Darren Hardy
The Power of Habit: Why We Do What We Do in Life and Business – Charles Duhigg
Business
The Ultimate Sales Machine: Turbocharge Your Business with Relentless Focus on 12 Key Strategies- Chet Holmes
The E-myth – Michael Gerber
Ziglar on Selling: The Ultimate Handbook for the Complete Sales Professional- Zig Ziglar
Against all odds: The story of the Toyota Motor Corporation and the family that created it – Yukiyasu Togo and William Wartman
The Toyota Way: 14 Management Principles from the World's Greatest Manufacturer – Jeffrey K Liker
The Lean Startup: How Today's Entrepreneurs Use Continuous Innovation to Create Radically Successful Businesses – Eric Ries
Influence: The Psychology of Persuasion – Robert B. Cialdini
How to Win Friends and Influence People – Dale Carnegie
Way of the Wolf: Straight Line Selling; Master the Art of Persuasion, Influence, and Success – Jordan Belfort
Health
Dr. Atkins' New Diet Revolution- Dr. Robert C. Atkins
Keto Clarity: Your Definitive Guide to the Benefits of a Low-Carb, High-Fat Diet – Jimmy Moore and Eric C Westman