Self -Reflection: The Feedback Loop Am I getting better or worse?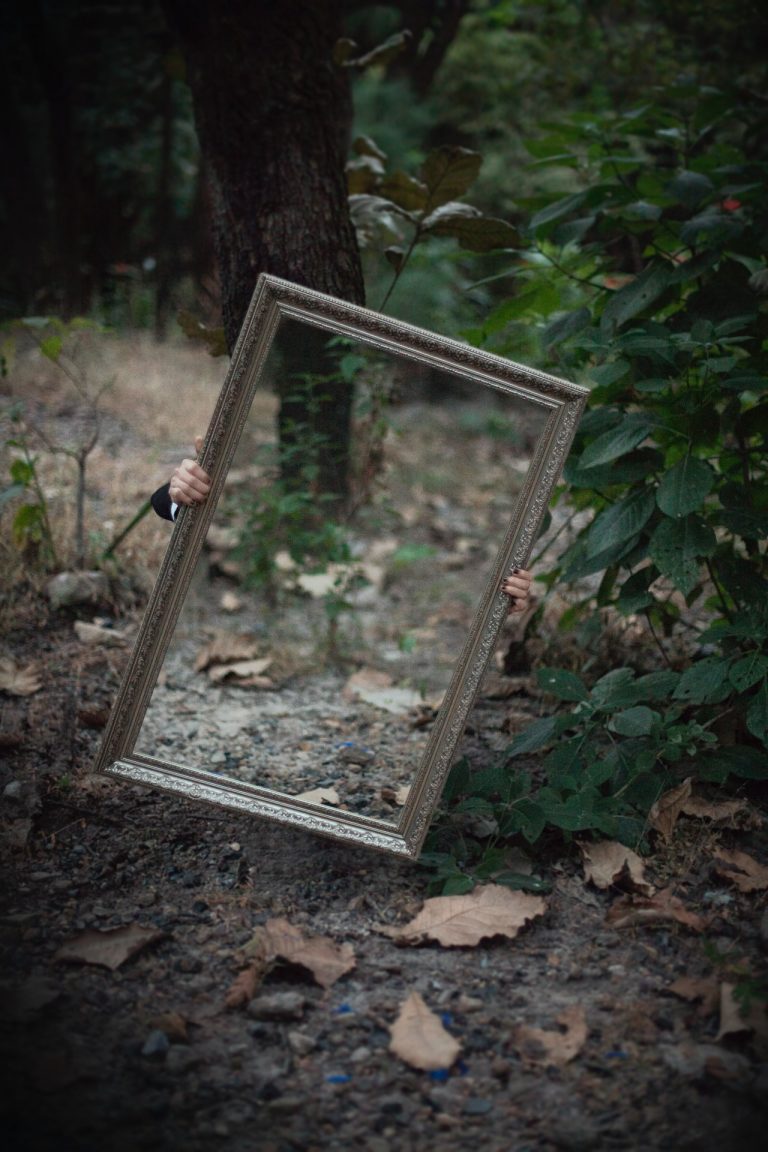 Quotes
Love your Enemies, for they tell you your Faults." ― Benjamin Franklin, Poor Richard's Almanack
"A man must find time for himself. Time is what we spend our lives with. If we are not careful we find others spending it for us. . . . It is necessary now and then for a man to go away by himself and experience loneliness; to sit on a rock in the forest and to ask of himself, 'Who am I, and where have I been, and where am I going?' . . . If one is not careful, one allows diversions to take up one's time—the stuff of life." ― Carl Sandburg
"Even if you think you're doing well and have it all figured out, there is a voice you will always inevitably hear at some point which nags at you and says "but wait…" Don't ever dismiss it, listen to what it has to say. Life will never be close enough to perfect, and listening to that voice means stepping outside of yourself and considering your own wrongdoings and flaws." ― Ashly Lorenzana
"I think making mistakes and discovering them for yourself is of great value, but to have someone else to point out your mistakes is a shortcut of the process." ― Shelby Foote 
Courtesy of goodreads.com.
We all change whether we like it or not. It's either change for the better or worse. Time is the only constant we all share. The effort we take to either swim upstream or downstream is what differentiates us each day.
We need to take stock and snapshots of where we are as we progress along in life. The best organizations take snapshots of their status each and every day, weekly, monthly and annually. Are we improving, growing or are we declining?  It's a crucial activity we all have to undertake.
Borrowing from Robert Kiyosaki's book. –"Rich Dad Poor Dad" The Japanese recognized three individual powers; the jade, the mirror and the sword. The mirror is all about self-reflection and ensuring we are progressing along the right path.
The Japanese Industrial Dilemma post 1945
It was the year 1945, the second world war had just ended and Japanese industry was devastated and in total ruins. General Douglas MacArthur was totally frustrated, he could not complete a telephone call to the United States. Product quality and industrial output was in a shambolic state.
General MacArthur remembered one genius who had ensured quality output in the American War Industrial Manufacturing drive; Dr. William Edwards Deming. He knew the only way to get the Japanese to embrace quality was to drive home the importance of statistical process control in the manufacturing and service industry.
His methodology was adopted widely by the Japanese and it had an immediate impact on the quality of their products and overall productivity. The CEOs of companies such as Toyota, Sony, Mazda, Hitachi all had sessions with Deming and the quality of their products improved immensely and became world beaters and reknown brands.
To understand the impact of Deming's work Toyota became the largest car manufacturing company in the world by the year 2020. This is how transformative the statistical control process and his quality methods are.
The Japanese recognized the impact Deming had on their overall national success and well-being. They   awarded him Japan's Order of the Sacred Treasure, Second Class. The citation on the medal recognized Deming's contributions to Japan's industrial rebirth and its worldwide success.
The statistical process control is based on a PDCA (Plan, Do, Check, Act) cycle where you plan, execute, review your results, make corrections and execute once more. The review/check cycle is the most important phase in all activities.
The check process ensures you capture errors and make the necessary corrections. You are seeking feedback from your environment constantly and adjusting to make corrections where necessary.
America his home country had to go back to the drawing board in the 1980's. Japanese products had become dominant in the world market. The Car manufacturing company Ford Motors had declined and they invited Deming as a consultant to implement his methodology at the company.
Ford has gone onto become the dominant car manufacturer in the United States beating GM and Chrysler. To the present day in 2021 Ford is still the leader in the American Motor Industry.
The key that unlocks his methodology is maintaining variance, constantly improving quality, reducing product defects and continuously innovating.
Colonel John Boyd -Fast Feedback Loops
Colonel John Boyd was a true maverick. He was the mastermind and brains behind the lightweight fighter program of the United States Airforce that produced the F-16 and F-18 fighter jets. His career was a hall mark of intellectual brilliance.
His first real mark was the commissioning and production of the tactic's fighter manual for his Air Force Academy christened the 'Aerial Attack Study'. This was the first manual that codified how to conduct a real air to air combat based on physics and mathematical principles.
It was such a success that even other air force academies all over the world adopted it as their standard training tactics manual. He then showed his true genius by developing his OODA (Observe, Orient, Decide, Act) theory on warfare.
This theory was based on using rapid feedback to decide your next course of action. Time and how fast you respond was the essence of victory.  Whoever responded quickest had an edge in any battle. More rapid cycles of decision making overwhelmed the enemy.
This was the principle behind having a fighter jet that could respond faster to changing circumstances than its rivals. This theory when applied to any organism or organization produces telling results. The individuals or organisms that respond fastest to their environment usually take the prize at the end of the day.
SEAL Team debriefs after missions
Another example, this time derived from the Special Forces Teams of the United States is the debrief session after a training or real mission. The SEAL teams are the elite special forces of the Navy component of the United States Forces.
They are reknown for the intensity and brutality of their training especially hell week. But what escapes the eye is that the most important aspect about their training is the debrief session. After going through a training exercise their performance is broken down to detail.
They ask themselves questions on what went wrong and how can it be improved. They also ask themselves what went right and how can it be improved. They are doing this constantly and always refining their skills.
The same practice is applied in all armies around the world. The most professional armies always ensure that they have debrief sessions as part and parcel of their training and operational culture.
The best of the best are always training and reflecting on their performance, always trying to go the extra mile and improve day by day. The debrief sessions are the most important sessions in the team. It's the feedback loop coming into play.
National Geographic Air Crash Investigation Series
There is a series produced by the National Geographic channel named the Air Crash Investigation series. Aviation has captured the imagination of man since the ages. It is a tightly controlled and regulated industry and there are reasons behind this.
Any major mishap in the aviation industry is instantly relayed around the world by the media. The latest series of accidents have been with the Boeing 737 MAX.  Two catastrophic accidents occurred due to a recurring failure in the Maneuvering Characteristics Augmentation System (MCAS)
The two fatal accidents affected Indonesian Lion Air Flight 610 and Ethiopian Airlines Flight 302. In total 346 people died and this resulted in the grounding of all 737 Max planes until the problem was rectified.
The root cause of this failure is that the testing and certification process normally carried out by the Federal Aviation Authority for the new model was rushed. Boeing was allowed to carry out self-certification to expedite the process.
The National Geographic Air crash Investigation series highlights such accidents and delves into the root cause of such accidents. Time and time again the majority of the errors are a result of not applying lessons learnt from other accidents.
Root Cause Analysis using What, Where, How and When questions are used to drive to the bottom of incidents and ensure they do not reoccur again. That's the power of post incident analysis. It helps prevent accidents and save lives in the future.
The most critical occupations that deal with death and life situations are the ones with the highest level of regulation. This regulation also specifies the drafting and production of post action reports. These reports are critical to review the performance of every event.
Medical surgeries, post mortems, army training, army missions, pilot training, NASA missions to space, pharmaceutical industry tests, engineering stress tests and all other fields that have life or death impacts have to be carefully regulated and monitored.
The post action review reports are critical to improving performance. They help analyze where missions went wrong and how they can be corrected. They are the critical mirror in the self-review process.
Without these review reports disasters would be a common day occurrence and the death toll would be horrific worldwide.  They are the control measure that ensure rational decision making prevails in these critical occupations.
The first billionaire in modern history was John D Rockefeller. He had some cornerstone habits that defined his success.
One key habit was a daily executive luncheon with his nine directors. He got to review business performance daily and keep updated on operational issues that had cropped up. He also built a strong working relationship with his subordinates.
This habit has been adopted by the highest performing organizations in the world. It's referred to as the daily check in where teams have standing hurdles and brief each other on progress towards their goals. It's a great form of reflection and keeps teams totally engaged on their respective goals.
You name any high performing company; the teams meet daily and brief each other to ensure they are all aligned perfectly in operational rhythm towards their key targets.
Application of Reviews and Debriefs in your life
It is critical and essential to apply reviews and debriefs in your own personal life. This can take shape in form of mentors and peers who can give accountability reviews for you.
It is called peering into the mirror which is a powerful personal tool in our arsenals. Shed your ego and take a self-review and also have an external review of your actions. Correct the deficiencies and you are on your way to achieving your goals.
What to Ask the Person in the Mirror: Critical Questions for Becoming a More Effective Leader and Reaching Your Potential – Robert Steven Kaplan
Mastering the Rockefeller Habits:  What You Must Do to Increase the Value of Your Growing Firm – Verne Hanish
Total Quality Management and Operational Excellence – John S Oakland
Boyd: The Fighter Pilot Who Changed the Art of War – Robert Coram
Out of another@#&_% crisis!: motivation through humiliation – Mike Micklewright