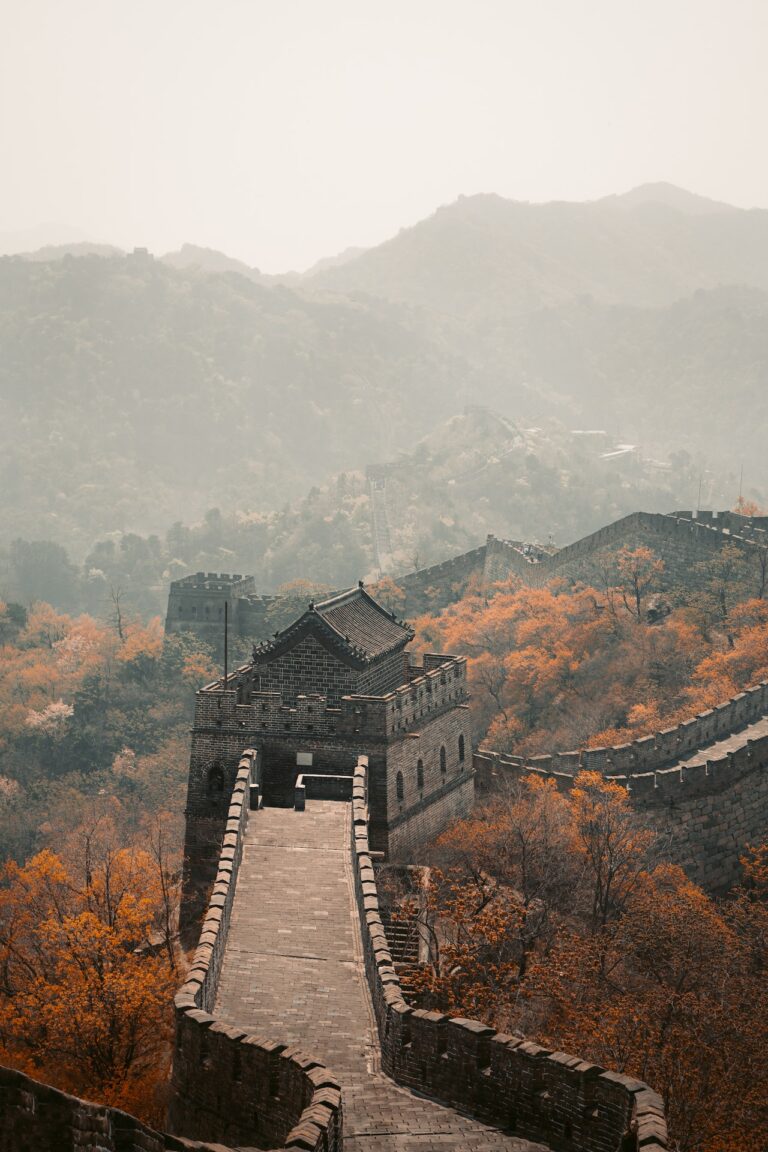 Strategy without tactics is the slowest route to victory. Tactics without strategy is the noise before defeat – Sun Tzu
If a man takes no thought about what is distant, he will find sorrow near at hand. He who will not worry about what is far off will soon find something worse than worry. —Confucius
The essence of strategy is choosing what not to do.- Michael Porter
You've got to think about big things while you're doing small things, so that all the small things go in the right direction – Alvin Toffler
In real life, strategy is actually very straightforward. You pick a general direction and implement like hell. – Jack Welch
Leadership is a potent combination of strategy and character. But if you must be without one, be without the strategy – Norman Schwarzkopf
You have to be fast on your feet and adaptive or else a strategy is useless – Charles de Gaulle
Perception is strong and sight weak. In strategy it is important to see distant things as if they were close and to take a distanced view of close things – Miyamoto Musashi
Leaders establish the vision for the future and set the strategy for getting there; they cause change. They motivate and inspire others to go in the right direction and they, along with everyone else, sacrifice to get there.– John P. Kotter
I believe that when people say something is impossible, it's only impossible because a strategy has not been found yet. Adam Khoo
You can talk all you want about having a clear purpose and strategy for your life, but ultimately this means nothing if you are not investing the resources you have in a way that is consistent with your strategy. In the end, a strategy is nothing but good intentions unless it's effectively implemented. Clayton Christensen
Fitting in is a short-term strategy that gets you nowhere. Standing out is a long-term strategy that takes guts and produces results. – Seth Godin
A vision and strategy aren't enough. The long-term key to success is execution. Each day. Every day.– Richard M. Kovacevich
Success doesn't necessarily come from breakthrough innovation but from flawless execution. A great strategy alone won't win a game or a battle; the win comes from basic blocking and tackling.- Naveen Jain
Study strategy over the years and achieve the spirit of the warrior. Today is victory over yourself of yesterday; tomorrow is your victory over lesser men. – Miyamoto Musashi
Quotes Courtesy of
https://www.azquotes.com/quotes/topics/strategy.html
https://www.brainyquote.com/topics/strategy-quotes
https://www.goodreads.com/quotes/tag/strategy?
Strategy is simply our long term goals and how we want to achieve these goals. We have 3 year, 5 year, 10 year, 25 years, 50 years and 100 year strategies. These are all long term goals that we aspire to achieve in the long run. The actual issue that matters is day to day implementation of our strategy
Anyone can formulate strategy but it's those who are able to execute the strategic plans that come out ahead in the long run. Strategy and execution are two twins that have to be merged in order to bring goals to reality.
Always remember strategy goes hand in hand with execution. It's useless having strategic plans that are not been executed.
Strategy – Dictionary Definition
https://www.merriam-webster.com/dictionary/strategy
strategy
noun
strat·?e·?gy 'stra-t?-je
plural strategies
Synonyms of strategy
1              a (1): the science and art of employing the political, economic, psychological, and military forces of a nation or group of nations to afford the maximum support to adopted policies in peace or war
(2): the science and art of military command exercised to meet the enemy in combat under advantageous conditions
b: a variety of or instance of the use of strategy
2              a:  a careful plan or method: a clever stratagem
b:   the art of devising or employing plans or stratagems toward a goal
3              : an adaptation or complex of adaptations (as of behavior, metabolism, or structure) that serves or appears to serve an important function in achieving evolutionary success e.g. foraging strategies of insects
My personal take on Strategy
 Strategy is the short term pain and risk we undertake for a period of 1 to 5 years to enjoy long term benefits that can last for 25 years to 100 years. It's a trade off or sacrifice of our resources and time to gain a benefit that lasts way into the future.
There are choices on what activities we can undertake now that will maximise our opportunities way into the future. These choices are our priorities. Whatever circumstances and situation we find ourselves in the current is always a result of the choices we took 5 to 10 years back in our lives.
Individuals, communities, organisations, tribes and nations all have choices to make each and every day on where they want to be in the future. Their current circumstances are always a reflection of the strategies they chose and if they were implemented or not.
The majority of human beings in most countries have a choice on their destiny unlike past ages. Education and information is a commodity that has been disseminated far and wide. Even in the 'third world country' that I reside in, Universal and Free Education is available for most families and communities.
First and foremost individuals and families have to seek a mainstay philosophy that will serve them well into the future. This is where Religion, Ethics and a philosophical bend are crucial. Without proper ethical and philosophical mooring whatever strategy you formulate will fail.
This is very critical as those without ethics will be decimated in the long run. If we have no ethical foundation, whatever skill we attain will be become useless to us as individuals and families. Our reputation has to be guarded carefully.
If we fail at basic levels of honesty and trust we will not go far no matter what we do. Integrity, discipline and honour are critical in whatever activities we plan to undertake. It's the foundation that holds us in the midst of chaos and imparts order in our lives.
Education comes in second. The skills, trades, vocations, degree programs and the effort of application we personally choose, determine our destiny. If you are born lucky and the dice is rolled in your favour you will be born to strategic parents who will ensure they instil execution discipline, critical and strategic thinking in their households.
Formal education can last for 7 to 25 years. We reap what we sow; those who strive to get to the apex and achieve the highest education possible- PhD degrees level, usually have better outcomes, opportunities than the rest in the long run.
 If our parent's vision and drive is to ensure we reach the apex they will have done a great service and duty to their children long after they are gone.
Another aspect is the Economic Vision of a family. Families need to also have strategic vision and execution. Families that thrive in the long run ensure they have family corporations and businesses that will last for generations.
The organisations that thrive in the long run have great strategic planning and execution. The big multinationals that we see thriving have grown based on the discipline of strategic execution. Organisations that have strategic focus and the ability to execute will always beat their peers in the long run.
Companies like Wal-Mart, Coca Cola, McDonald's, Samsung, Apple, Toyota all have great strategic execution. It's critical to read the biographies of the founders, the history and the annual financial statements, investor briefs of these companies.
You learn strategic execution informally by reading about these internationally recognised brands. You will not get a better primer on the culture of strategic execution.
The most strategic and cohesive communities and nations will survive in the long run. Nations and communities thrive when they have disciplined and strategic leadership at the top most level.
Two countries that come to mind are Singapore and the United Arab Emirates. Singapore was blessed to have the strategic leadership of Lee Kuan Yew who uplifted his small nation to first world status. This was achieved in 30 years which was considered a feat at the time.
The United Arab Emirates is also a great case study on how a country can uplift itself and achieve better standards for it's population and the world at large. Its visionary leadership put the UAE on the world map.
On the other hand we can witness what poor leadership and lack of vision befalls entire communities and nations. The examples and reality are there for all to see and witness.
Simple Examples of Strategy in Action (50 years or more impact)
Planting trees for fruits and a sustainable climate
An individual attaining the highest level of education possible to widen their scope of opportunities
Giving the best education to your children and enforcing excellence as a parent
A community building schools, getting factories set up, improving their road and health infrastructure
A community building churches, tough on crime, building civic associations etc
A family starting and maintaining a thriving business
Producing immortal works like Art, Music, Books that live on forever
Scientific innovation, technological innovation that impacts the world positively
Strategy is long term planning and day to day execution combined. It's the pain we take today to have a better future. We need to always hold this in mind that entropy is what finishes off individuals, organisations, communities and nations.
We have to strive always for a better future for the next generations.
The Art of Strategy:  A Game Theorist's Guide to Success in Business and Life – Avinash K Dixit and Barry J Nalebuff
The Art of War: Complete Text and Commentaries – Sun Tzu translated by Thomas Cleary
Think Like a Futurist: Know What Changes, What Doesn't, and What's Next – Cecily Sommers