Goals – Discipline and Routine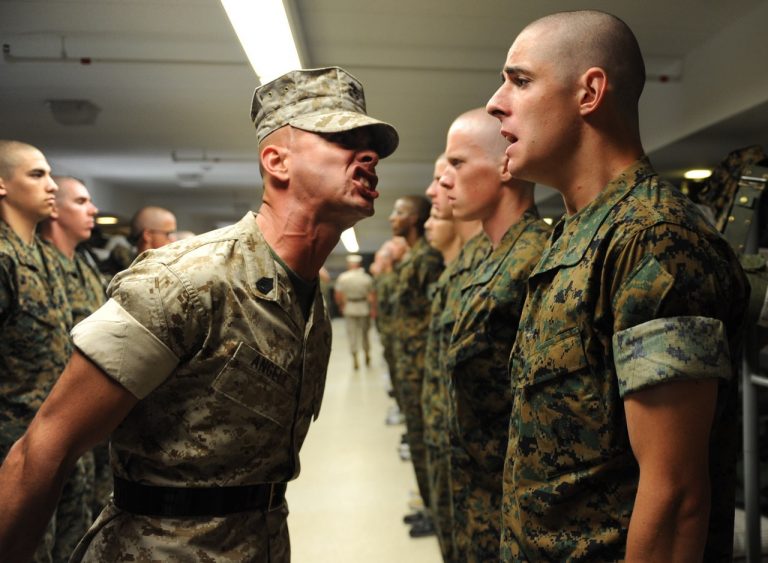 "Discipline is the bridge between goals and accomplishment" Jim Rohn
"Nothing can be more hurtful to the service, than the neglect of discipline; for that discipline, more than numbers, gives one army the superiority over another " George Washington
"It was character that got us out of bed, commitment that moved us into action and discipline that enabled us to follow through". Zig Ziglar
"It doesn't matter whether you are pursuing success in business, sports, the arts, or life in general: The bridge between wishing and accomplishing is discipline." Harvey Mackay
"We must all suffer one of two things: the pain of discipline or the pain of regret or disappointment."  Jim Rohn
"Running taught me valuable lessons. In cross-country competition, training counted more than intrinsic ability, and I could compensate for a lack of natural aptitude with diligence and discipline. I applied this in everything I did"  Nelson Mandela



"Discipline underpins goal achievement. The repeated hammer blows at the rock is what wears it down. Your repeated attempts at achieving a goal is what counts at the end of the day. The discipline to go at a goal until it's accomplished. No let up and concentrated effort at the wheel."
Boot Camp- Instilling the Discipline
When you set out to achieve your goals you need to treat the process as a boot camp endeavour. Any individual that narrates the boot camp ordeal will tell you this process changed them for life. The rigor and discipline needed to get through the process has to be rock solid.
There is no let up from day one as the aim is to change an unruly and undisciplined human being to a lean, fit fighting machine in the shortest time possible. This is usually accomplished within a 3 to 6 month window time frame.The same rigor can be applied to the goal setting and achievement  process. Most goals can be compressed to a 3 to 6 month window.
Learning the foundation and intermediate skills necessary to achieve the basic goals is the first rung of the ladder and this is what boot camp is all about. It creates the necessary pressure to forge an unskilled individual to a fairly skilled individual in a short time frame. We have all experienced this phenomenon.
We usually achieve more when extreme deadlines are set and the consequences are extreme. In school and college, exams have a way of bringing out the requisite performance levels in the last few days to the exam. Those windows of time demonstrate to the individual anything is possible when you know the consequences of failure are devastating.
In work environments extreme deadlines and targets also have a way of bringing out the best in us as individuals. Henry Ford did not believe in the impossible. He believed in the possible how can this be achieved? He believed in the concept of mass production of the automobile. He tasked his engineers to come up with a solution to ensure cars could be mass produced.
He drove them to achieve this goal despite the self limiting beliefs most of them had. He knew the consequences of not achieving goals were a matter of life or death for Ford in the early car industry (there were 100 car manufacturers then). He was ready to replace any engineer that was not willing to reach this goal. Once the goal was achieved it propelled Ford as a market leader for over 70 years and changed an entire industry forever.
Treat your key goals with the importance they deserve. The best of the best do not let up when they embark on a goal. They are relentless and are not distracted by anyone or anything. They keep their eyes on the goal no matter what. They understand the consequences of not achieving their key goals and targets. 
Military boot camp narrows down its key objectives to teach recruits to focus on the mission and focus on specific targets until they get completed. It drills down the importance of the mission or goals.
This is literally a matter of life or death and this is why there is no let up to ensure the recruits understand why focus and discipline is required. Sloppy and distracted thinking in the heat of war leads to loss of life. They cannot afford to churn out any recruit that does not meet the exacting standards set out both physically and mentally.
You need to be this ruthless with yourself when you set out to achieve any key goal. Get to understand the consequences if you fail at it this. This will keep you on the straight and narrow.Mastery of skills usually requires one to two years to achieve for most goals and endeavours. For extremely difficult skill sets this period can stretch to 4 or 5 years.
With this in mind the best of the best aim for mastery they do not settle for mediocrity in any endeavour they undertake.
They keep honing their skills relentlessly. Model the greatest individuals in any industry. They keep the same demanding work ethic and do not let up. They keep on grinding day after day relentlessly. They keep on learning the latest and best techniques; they keep on pushing the envelope and limits, they do not relent at it.
They will certainly fall and  fail along the way but keep on trying until they get it right. In essence they never give up. They do not understand the word 'IMPOSSIBLE' and drive on relentlessly towards their goals.